HIPAA Compliance Simplified
Our visually appealing and interactive courses will engage users, maximizing their learning experience to its full potential. Additionally, our dynamic health insurance portability and accountability act courses will help maintain a smooth workflow and avoid potential fines and violations.
Want to know more? Below are sample courses we offer from our HIPAA Role-based Library of over 47 department-specific modules meeting Federal and local standards accordingly!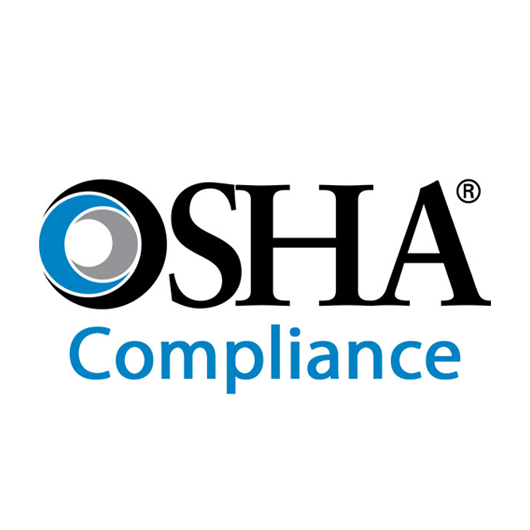 OSHA Compliance
Complete courses to ensure that your entire office meets OSHA guidelines.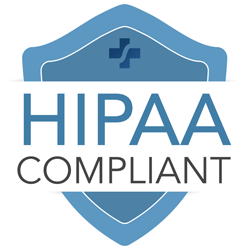 HIPAA Compliance
Make sure that the data and privacy of your patients are protected.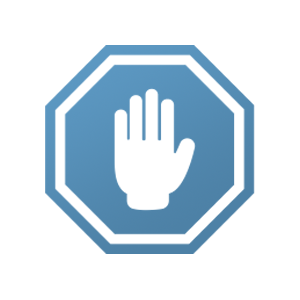 Violence in the Workplace
As training requirements for your staff grow based on State legislation, be proactively prepared.
HIPAA Privacy and Security Overview
Our LMS platform provides an exceptional overview of privacy and security laws, as well as tips to protect you and your organization from costly breaches. This will also ensure that all employees in each department are trained and certified. Work with confidence with third-party business associates while adhering to health and human services privacy & security laws.
An individual's personal data is considered extremely sensitive material. If not protected adequately, anyone from anywhere in the world can access this data with just a few taps on their computer. What measures can we take to protect a patient's private information?
HIPAA Compliance Training ensures medical practitioners' and staff's compliance with HIPAA or the Health Insurance Portability and Accountability Act of 1996 (HIPAA), which safeguards sensitive patient health information against unauthorized disclosure without the patient's knowledge or consent (Centers for Disease Control and Prevention, n.d.). This federal law consists of national standards that place a premium on information protection and security.
The US Department of Health and Human Services (HHS) established the HIPAA Privacy Rule and, consequently, the HIPAA Security Rule in the implementation of HIPAA requirements. The HHS is responsible for ensuring that the Privacy Rule is carried out among healthcare institutions across all states. Primarily, this involves securing protected health information (PHI), such as medical records and other identifiable health information.
According to the CDC (n.d.), healthcare providers, health plans, healthcare clearinghouses, and business associates are the individuals and organizations subject to the Privacy Rule. Below is a set of guidelines to assess whether an organization is subject to HIPAA compliance and its corresponding requirements.
HIPAA Compliance Checklist
The HIPAA Journal (n.d.) advises healthcare organizations to be mindful of their responsibilities, particularly in compliance with HIPAA regulations, since failure to do so can lead to the issuance of substantial fines from the Office for Civil Rights (OCR) of the HHS. PHI breaches can also result in the filing of criminal charges and civil action lawsuits.
The HIPAA Journal analyzed in detail the HIPAA Privacy and Security Rules, the HIPAA Breach Notification Rule, the HIPAA Omnibus Rule, and the HIPAA Enforcement Rule, and came up with a comprehensive checklist that organizations need to comply with in order to be considered fully HIPAA compliant.
The HIPAA Journal's initial HIPAA compliance checklist is as follows:
Determine which of the required annual audits and assessments are applicable to your organization.
Conduct the required audits and assessments, analyze the results, and document any deficiencies.
Document your remediation plans, put the plans into action, review them annually, and update them as necessary.
If the organization has not already done so, appoint a HIPAA Compliance, Privacy, and/or Security Officer.
Ensure the designated HIPAA Compliance Officer conducts annual HIPAA training for all members of staff.
Ensure HIPAA training and staff member attestation of HIPAA policies and procedures is documented.
Perform due diligence on Business Associates to assess HIPAA compliance and annually review BAAs.
Review processes for staff members to report breaches and how breaches are notified to HHS OCR.

In addition to this checklist, IT departments are also encouraged to safeguard ePHI by using secure messaging solutions, i.e., sending text messages and emails with attachments through encryption, and enabling web content filters to prevent phishing attacks.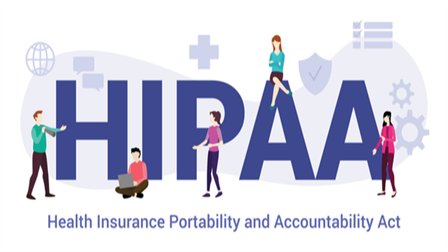 Learn how to galvanize your practice today.
HIPAA Compliance Training
Providing HIPAA training for all members of staff is mandated as an Administrative Requirement of the Privacy Rule (45 CFR §164.530) and an Administrative Safeguard of the Security Rule (45 CFR §164.308). Only covered entities are required to comply with the Privacy Rule training standard, while both covered entities and business associates must comply with the Security Rule training standard regardless of whether they have access to PHI or not. Under the Privacy Rule training standard, covered entities must create and enforce policies and procedures in each area concerning the use and disclosure of PHI. It must be noted here that HIPAA training applies to the entire workforce, including cleaning and maintenance, and must consider their functions that have or do not have relevance to the uses and disclosures of PHI. A HIPAA violation can occur as simply as a social media post from an untrained member.
The Security Rule training standard is simpler as compared to the aforementioned, having only four specific areas of implementation:
Periodic security updates.
Procedures for guarding against, detecting, and reporting malware.
Procedures for monitoring login attempts and reporting discrepancies.
Procedures for creating, changing, and safeguarding passwords.

Covered entities and business associates are also responsible for the prevention, detection, containment, and correction of security violations, and apply appropriate sanctions for failure to comply with security policies and procedures. In this regard, implementation of the Security Rule training poses more issues as there is no explanation for specific violations (e.g., copying and pasting URLs containing PHI and sending them to one's own email address).
It is also implied that Privacy Rule training must be incorporated into HIPAA security awareness training, but at the organization's discretion. Combining the two would require developing multiple training courses to address the needs of the members of a covered entity's workforce with varying functions and those of a business associate's workforce who have and do not have access to PHI. 
How often should HIPAA training be provided? The Administrative Requirements for Privacy Rule training standards indicate that HIPAA training is required for new workforce members and when functions are affected by changes in policies or procedures. For Security Rule training standards, it has only been implied that training programs should be ongoing. The HIPAA Journal (n.d.) added that training should also be provided whenever:
There is a change in working practices or technology;
A risk assessment identifies a need for further training; or
New rules or guidelines are issued by the Department for Health and Human Services (HHS).

It is recommended that HIPAA training last no longer than an hour and should include not only the legal and financial consequences of a HIPAA breach but also its implications for the organization, the trainees and their colleagues, and the individual whose PHI was disclosed. Senior management should attend the training programs to encourage the staff to take them seriously. Training programs should also be documented for the HIPAA compliance audit.
HIPAA Compliance Requirements
Although they don't always have to lead the sessions themselves, HIPAA compliance officers should be in charge of planning HIPAA training for employees. Each organization must determine what is necessary in order to be HIPAA-compliant. One of the Administrative Safeguards under the HIPAA Security Rule states that all employees must be provided HIPAA training by qualified employers. HIPAA training will only be provided to employees with access to PHI or ePHI if the employer is neither a covered entity nor a business associate.
Specific components of HIPAA training also apply to specialized roles, including those of medical office staff, nurses, IT professionals, and even business associates. The training for medical office staff should be more comprehensive than for the other categories of healthcare employees, considering that they deal with a wide range of scenarios concerning patients, third parties, suppliers, and health care plans, among others. Similarly, nurses often develop close relationships with patients, requiring their training to be more focused on the Privacy Rule.
For HIPAA IT Compliance, the HIPAA Guide (n.d.) identified the minimum requirements of a website to safeguard all protected health information (PHI). This includes transport encryption (transmitting encrypted data over the Internet), backup (ensuring data is recoverable and not lost), authorization (giving data access only to authorized personnel), integrity (disallowing tampered or altered data), storage encryption (storing or archiving encrypted data), disposal (permanently deleting data when no longer needed), and sharing (being in agreement with a third-party regarding HIPAA regulations).
Healthcare Compliance Bundle – Single User
HIPAA Training for Healthcare Providers
HIPAA Training for Dental Healthcare Providers
HIPAA Compliance Certification
The HIPAA Journal (n.d.) noted that HIPAA certification can either be a one-time accreditation that shows a company has successfully completed a HIPAA compliance audit or an acknowledgement that employees have attained the level of HIPAA knowledge necessary to abide by the company's policies and procedures. It implies that an organization and its employees have received adequate training and information about HIPAA compliance, including concepts from the Privacy Rule, Security Rule (i.e., administrative, physical, and technical safeguards), and Breach Notification Rule. While there are no standards or specific implementation procedures for being certified as HIPAA compliant, having one would be beneficial in assuring that an organization protects its patients and their health information.
At American Medical Compliance (AMC), we ensure that all of the compliance training and requirements are taken into account for every healthcare organization. We provide self-guided training that comprehensively covers the technical aspects of HIPAA compliance training through an engaging platform. We also ensure that avoidable violations are discussed in dynamic health insurance portability and accountability act courses. We guarantee that healthcare organizations are in compliance with HIPAA by incorporating into our training courses discussions on medical records, nurses, front office practices, and medical technicians, with practice scenarios and post-test assessments.