Hospital compliance doesn't have to be complicated
We're the Healthcare experts, so you don't have to be!
Hospitals must adhere to the highest standards of safety to protect all patients and staff. Our dynamic LMS and HR platform helps you maintain compliance with all mandated Federal & state regulations. We will assist you with your policies and procedures to prevent cross-infection and promote the proper use of personal protective and safety equipment. This will help to prevent accidents and insulate you from violations and fines. Stay on top of HIPAA and OSHA regulations and enjoy our powerful employee management tools and automated reporting with our all-inclusive HR interface. Keep your facility running smoothly! Save time, money, and resources so you can focus on giving your patients the care they deserve.
Benefits of using our LMS platform for your hospital or large facility staff:
Reduce training Costs
Automated reporting system to track employees status and certifications
Increase staff knowledge and safety for patients and employees
Improve Information retention
24/7 Online employee training platform
Rapidly train new employees to reduce accidents and conform to Federal & State regulations
Virtual hospital certification walkthroughs and labeling assistance
Choose from 47 HIPAA courses that are job/department specific
Hospital specific OSHA & HIPAA policies, procedures, and protocols
Hospital Federal & State Site-specific OSHA manuals (digital or printed)
Review your annual sharps/needlestick policy with our document management platform
Hospital Exposure control plan for bloodborne pathogens
Hospital Hazard Communication Plan
Hospital Emergency procedures
Hospital Biomedical waste plan
Hospital Fraud Waste and Abuse
Hospital Sexual Harassment
Over 250 training modules and courses
Plus so much more!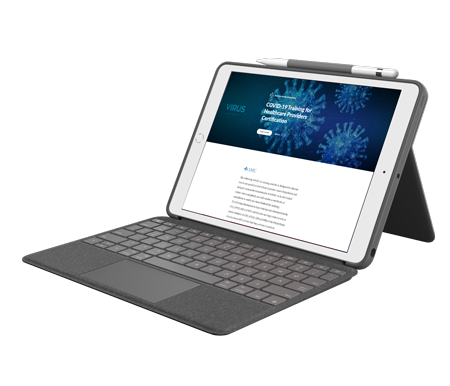 Start Your Free Trial Today

Save Time
Don't waste valuable time! Our quick and easy online training is available 24/7, so you can choose when and how to train staff.

Save Money
No need to hire in-house compliance staff! Our affordable online packages help your company steer clear of OSHA & HIPAA violations and fines.

Avoid Hassles
Quickly set up an account and add users and employees with our simple, user-friendly online platform. We stay on top of ever-changing laws and regulations, so you don't have to!