Medicare and Medicaid Training Just Got Easier!
American Medical Compliance has built our model around making training easy and accessible. Getting certified is never fun, but our training makes it as quick, simple, and pain-free as possible. Certain healthcare professionals must have complete Centers for Medicare and Medicaid (CMS) Compliance Program training to provide service and be approved to submit claims. Ignoring this training can lead to fines and penalties.
American Medical Compliance is proud to provide complete CMS required Fraud Waste & Abuse (FWA) Training on our easy-to-use platform that will have you and your team working towards complete compliance. You can also choose from additional training that addresses the specific needs of your practice and staff. The benefits of this include:
Avoiding Penalties & Fines
Better Trained Staff for Billing and Coding
Higher Patient & Employee Retention
Better Quality Service
Peace of Mind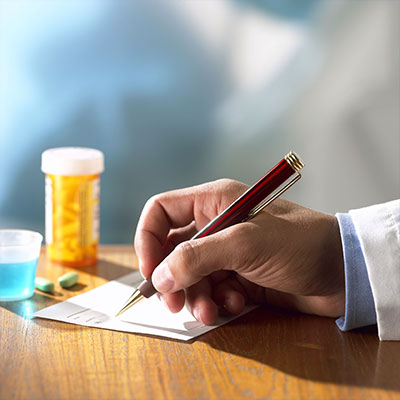 Want to know more? Below are the courses we offer for Patient Safety and Regulatory:
Healthcare Fraud, Waste, and Abuse for Health Plans
Attestation: CMS' FWA and Compliance Training
Problems and Needs of Chronically Ill, Acutely Ill
Age-Specific Competencies and Patient Rights
Culturally Competent Care: An Overview
Reducing Violence and Suicide Risks in Mental Health
Strategies to Meet Joint Commission Patient Safety Goals
Patient Safety for Ambulatory Care Centers
Multidrug-resistant Pathogens & Preventing Infection
Understanding Latex Allergies in the Healthcare Workplace
Obstetrical Safety Issues and Preventing Infant Abduction
Essentials of HIV/AIDS for Healthcare Employees
Recognizing Abuse and Violence
Preventing Falls in Healthcare Settings
And much more
Patient Safety and Regulatory Requirements
Make learning simple and painless!
This training is required by law for organizations that classify as "First Tier," "Downstream," and "Related Entities" (also called FDRs) that have any part of a written arrangement with a Medicare Advantage or Medicare Part D plan sponsor that provides any administrative or healthcare-related services. In other words, if you are a component of any part of this process, you are required to manage your own auditing, training, and compliance with CMS standards as a participant.
Start Your
Free Trial Today
Get access to a free 7-day trial to see how our platform can simplify the compliance requirements of your team.